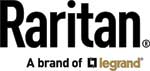 Raritan Dominion KSX II
remote KVM access, serial device management and power control in a single device

The Dominion® KSX II is a combined KVM-over-IP and Serial Console Server solution that lets you access, maintain and control all the devices in your remote offices. Each model offers integrated power control, Virtual Media and data encryption

Dominion KSX II is an integrated, hardware-based solution that offers you secure, remote KVM (Keyboard, Video and Mouse) access, serial device management and power control across your remote branch locations. With Dominion KSX II, you'll enjoy secured, Out-Of-Band server/device access in a single 1U form factor

A single sign-on and single interface provides one consolidated view of all servers and IT devices such as Application Servers, Serial IT Equipment, Security Interfaces, File/Print Servers, Switches, Domain Servers, Headless Servers, Routers, Load Balancers, Firewalls, Environmental Control etc..with no additional software. Just simple point and click management;


The Dominion KSX II Series consists of;
KSX2-144 – 4 Serial Ports and 4 KVM Ports
KSX2-188 – 8 Serial Ports and 8 KVM Ports
Dominion KSX II is an integrated, hardware-based solution that offers you secure, remote KVM access, serial device management and power control across your remote branch locations.
With Dominion KSX II, you'll enjoy improved return on investment, ease of use, scalability and security in a single 1U form factor.
Unlike other remote control software solutions, Dominion KSX II provides a single, platform-independent solution offering centralized, integrated and secure BIOS level control. It supports Virtual Media, giving users the ability to transfer files for patches and upgrades from any location. Emergency access is provided via a built-in modem when the network is unavailable.
Security
Dominion KSX II provides bulletproof security. Up to 256-bit AES encryption, SSL 128-bit RSA public key encryption and 128-bit RC4 private key encryption. User authentication with RADIUS and LDAP support. Strong password settings (enforce character length, special characters and lockout),User event logging is possible along with the ability to deactivate modem

Features
Plug-and-play – no third-party software required
Virtual Media (CD/DVD ROM, USB drive, local drive, ISO image files)
Absolute Mouse Synchronization™
Multiplatform PS/2, Sun™ and USB server support
Local serial admin port (RS232)
Local KVM admin port
256-bit AES encryption
KVM console ports – choose from four or eight
Serial ports – choose from four or eight
Two dedicated power control ports
Dual Gigabit Ethernet ports with failover
1600 x 1200 video resolution
Built-in modem
1U rack mountable
256 Kb Serial Data Buffer per port
CommandCenter Certified
Specifications for all Dominion KSX II Models
Form Factor 1U, full width, rack mountable (brackets included)
Dimensions - (WxDxH) 439 x 290 x 44mm
Weight DKSX2-144: 3.86Kg; DKSX2-188: 3.92Kg
Power 100V/240V 50/60Hz 0.6A
KVM Ports 4 (KSX2-144 model) or 8 (KSX2-188 model)
Serial Ports 4 (KSX2-144 model) or 8 (KSX2-188 model)
Power Control Ports 2 (available on KSX2-144 and KSX2-188 models)
Local Admin Port (VGA) Video Keyboard/MouseHD15(F) VGA Mini-DIN6(F) PS/2 and USB (F), 1 USB front, 3 USB rear
Local Admin Port (Serial) DB9 (M) RS232
Environmental Requirements
Operating Temperature 0°C to 40°C
Remote Connection
Network Dual 10/100/1000 gigabit Ethernet Access (RJ45)
Modem Integrated 56K V.90 (RJ11 port)
Protocols TCP/IP, UDP, RADIUS, LDAP, SNMP, SNTP, DHCP, PAP, CHAP, HTTP, HTTPS
Supported Video Resolutions 640x480, 720x400, 800x600, 1024x768, 1152x864, 1280x1024, 1600x1200
Warranty Two Years. In addition Raritan offers two years Extended Warranty.
Prices are subject to exchange rate fluctuations, Please call for latest prices